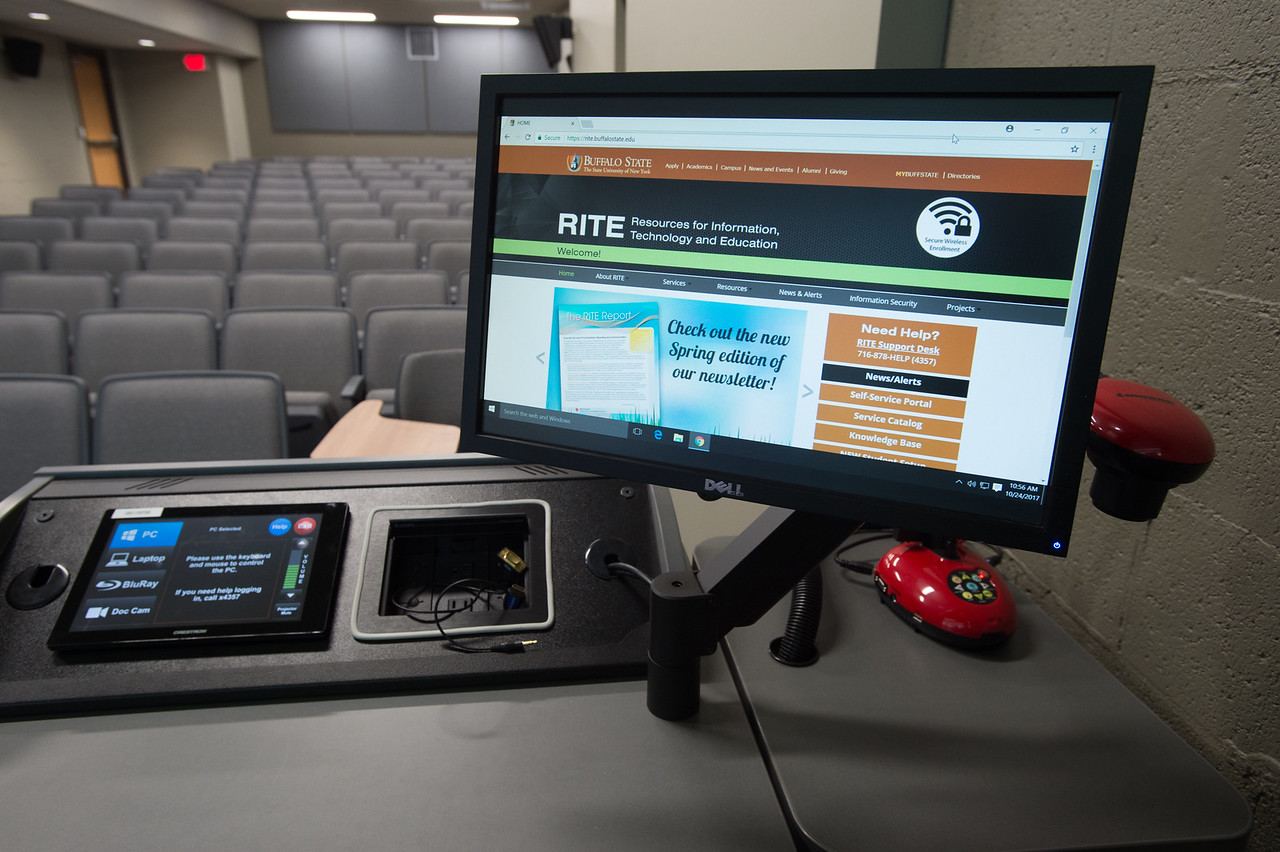 Recently, the classroom support team at SUNY Buffalo State coordinated with a renovation of their Upton 230 screening room.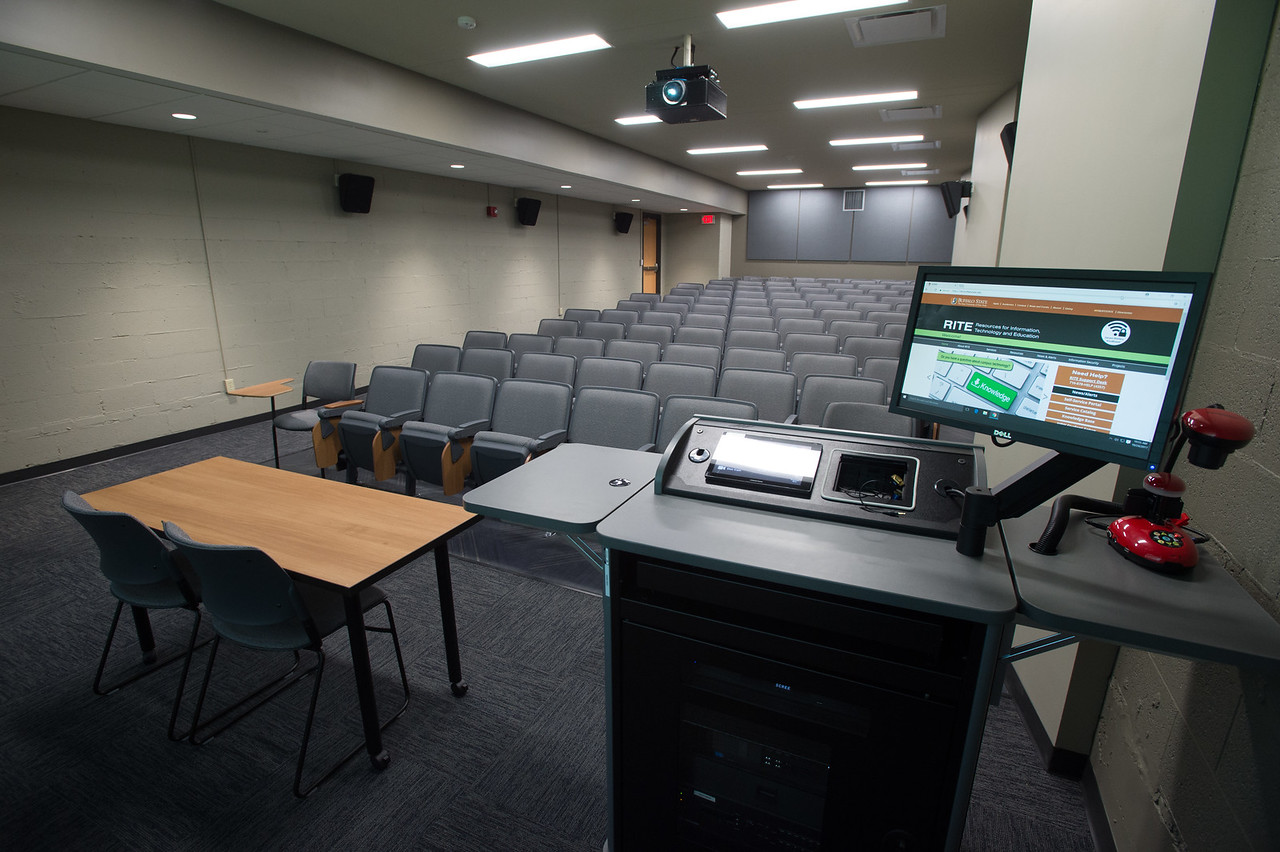 An 8,000 lumen laser projector complements a cinema-quality 10,000 watt 5.1 surround sound system. At the helm is a Crestron DigitalMedia controller, routing signals from the built-in PC, laptop inputs, region-free BluRay player or document camera.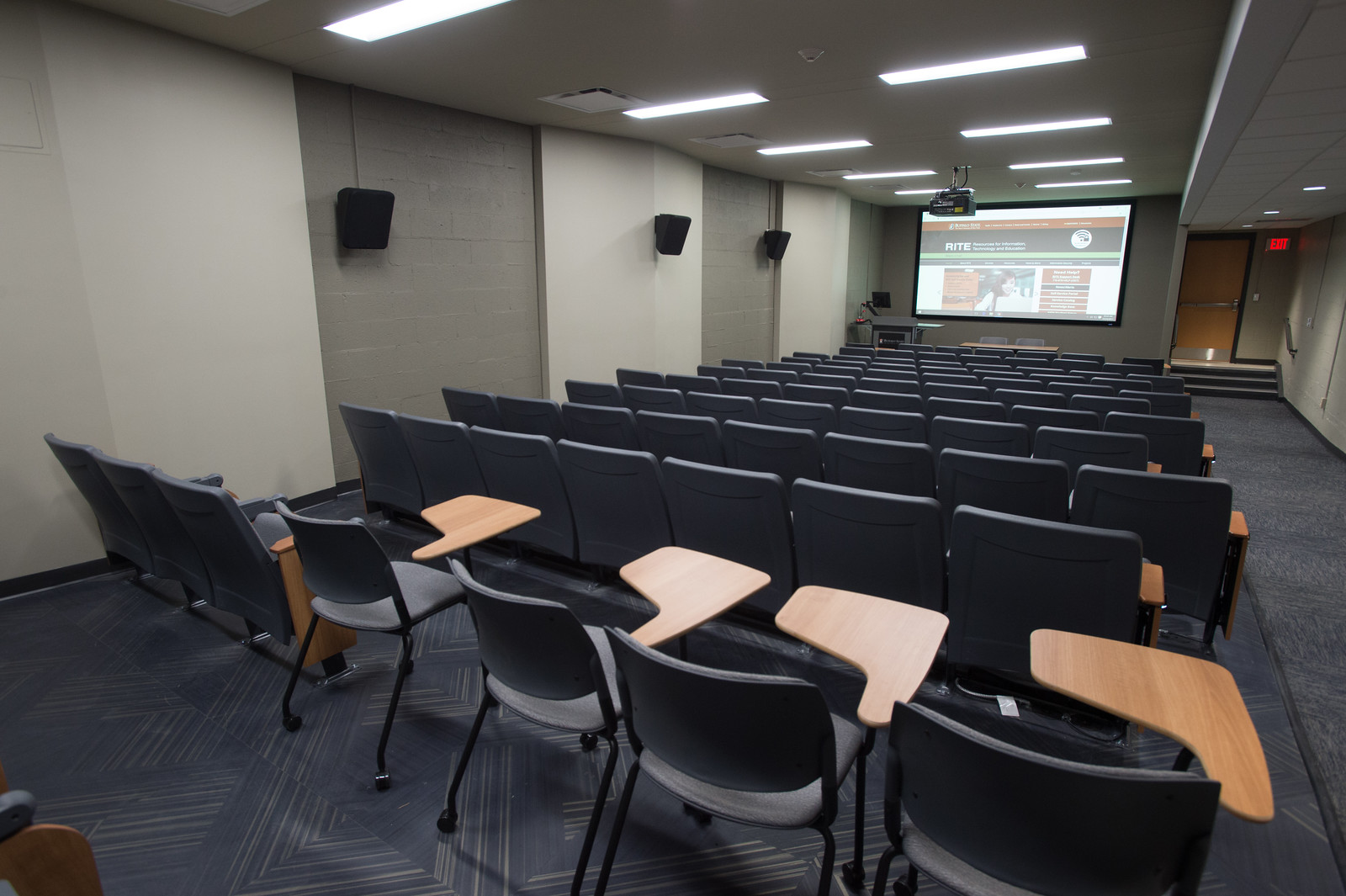 Rounding out the technology are wireless microphones in a DSP-equipped voice lift system sending audio to the speakers, listening assistance receivers, or record feed. Designed, installed, programmed, and commissioned entirely in-house; a refreshed Upton 230 is Buffalo State's premier screening room.