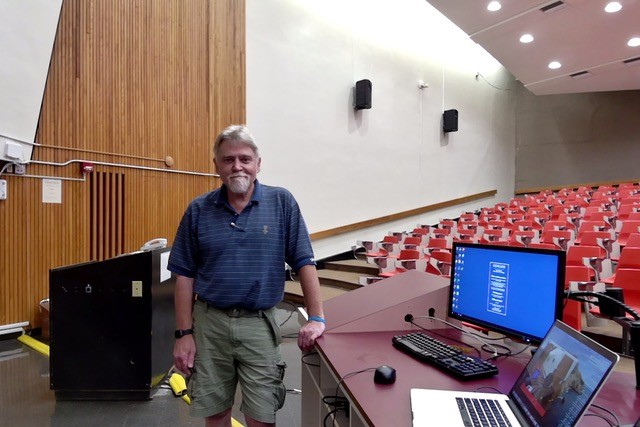 Bill Meyers has been with SUNY Geneseo for 25 years.
In his time at SUNY Geneseo his main areas of responsibility include  Classroom Technology Support; classroom A/V systems design, installation & maintenance; Technical support for their TV production facility; Technical Support for live streaming of Commencement, Convocation, and other Campus Special Events; (now) Zoom support also.
Bill received his Bachelor of Sciences from SUNY Fredonia. Some other experiences he has had are being a Radio/TV Engineer for 10 years prior to coming to work at Geneseo in 1996.
Bill's other interests are Model Railroading, running & biking.