A recent proposal at Binghamton University was approved, and the end result was a room quite unlike any we've built before.
The new "Freshman Research Immersion" program was signed off on by senior administration this past spring and conversations began on what the next steps would be.  It's a group on campus now tasked with created a program that introduces incoming freshman undergrads to research environments / challenges.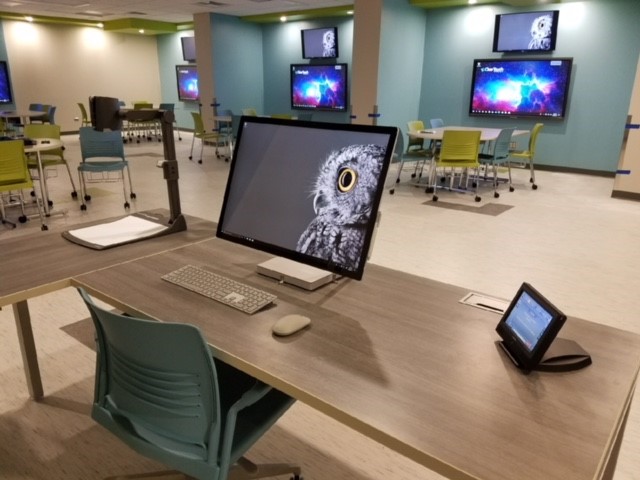 Central to this process (and the proposal) was a room outfitted to run the actual instructional part of the program.   The initial list was daunting:  10 group work stations.  75 seats.  Content sharing and presentation capabilities.
In looking at recent 'active learning' set ups (small groups with dedicated presentation tools) we decided to go with a multi-monitor set up at each of the 10 group work stations.  The result was pretty spectacular.
Each of the 10 stations has both a 43" instructor monitor and a 65" Cleartouch work interactive work station.   The smaller "top" monitor shows the daily challenge for the student groups.   The students then work on their own monitors.   We were able to keep costs lower while still allowing for student sharing, by keeping the cleartouch monitors insulated from the rest of the AV system, and using a wireless sharing system in the main AV rack.   This allows students to share their content on the instructor's screen by connecting wirelessly to the rack rather than wiring (and buying associated devices) for each cleartouch.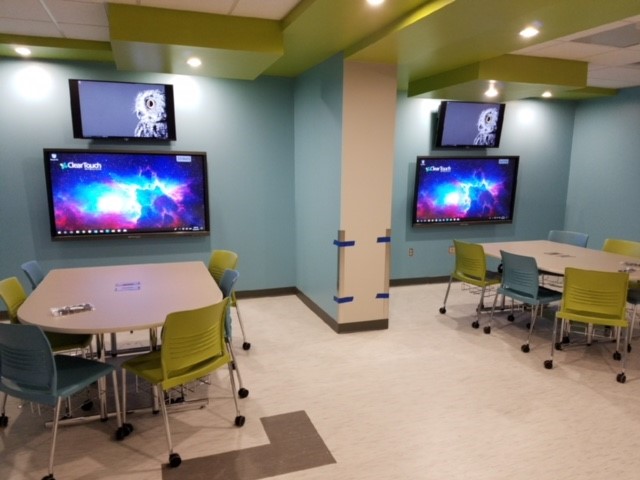 The instructors station is kitted out with the usual accoutrement:  Document camera, laptop connections, bluray player, microphone, installed PC.   We upped the PC quality a bit and went with the new Microsoft Surface Studio Pro.   A "all in one" interactive screen with stylus combo that allows professors to interact with their content.   The engineered base of the unit and its large size is a big hit, and let's professors feel like they are playing with a giant iPad.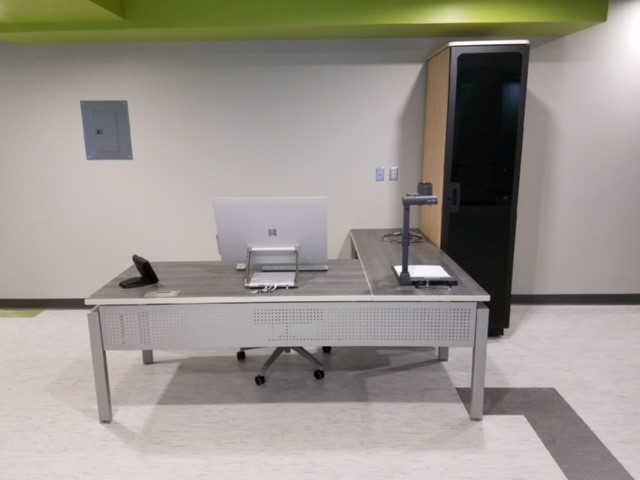 Our internal design team did a great job with the furniture and lighting for the room.  It's always such a treat to work on a project like this, particularly when the final result looks so cool.
~Drew Tucci
Binghamton University