Recently, SUNY Geneseo was tasked to renovate an existing classroom with equipment for web based video conferencing in the Summer of 2017.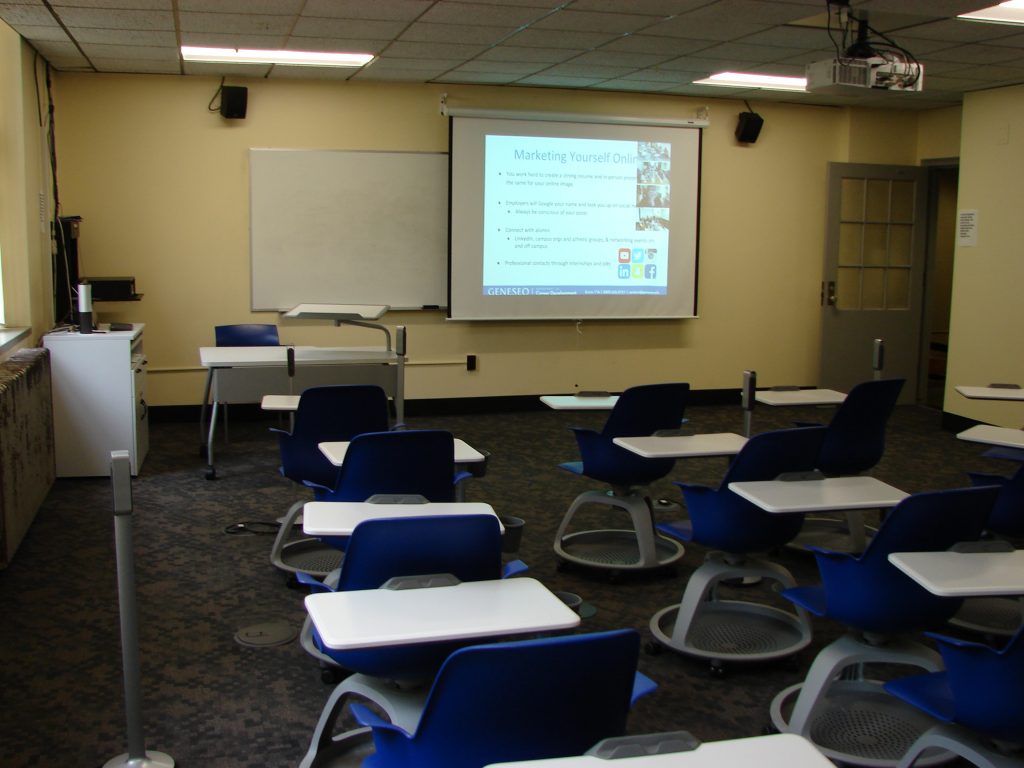 Specifically there would be Foreign Language classes shared between Brockport, MCC and Geneseo (as part of the Critical Language Consortium). MCC had Pro licensing for Zoom, and the first version of the equipment list was based on the "recommended hardware" page on the Zoom web site.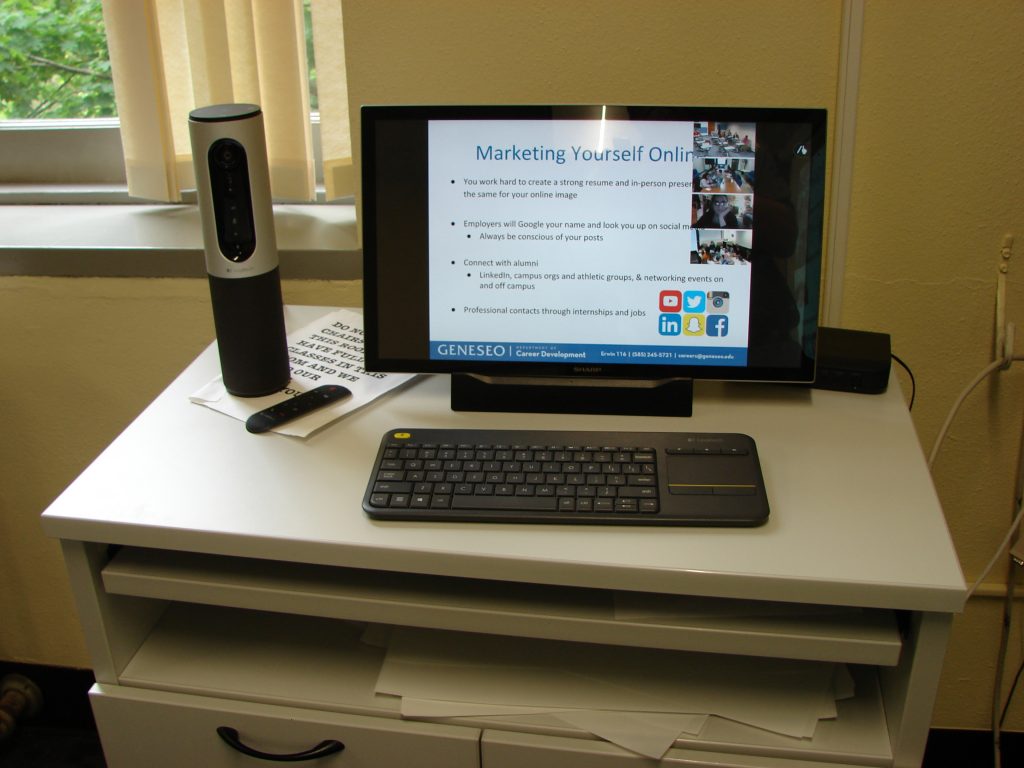 Here is an equipment list for what we installed to add the "Zoom" functionality (this room already had a projector and control system in place):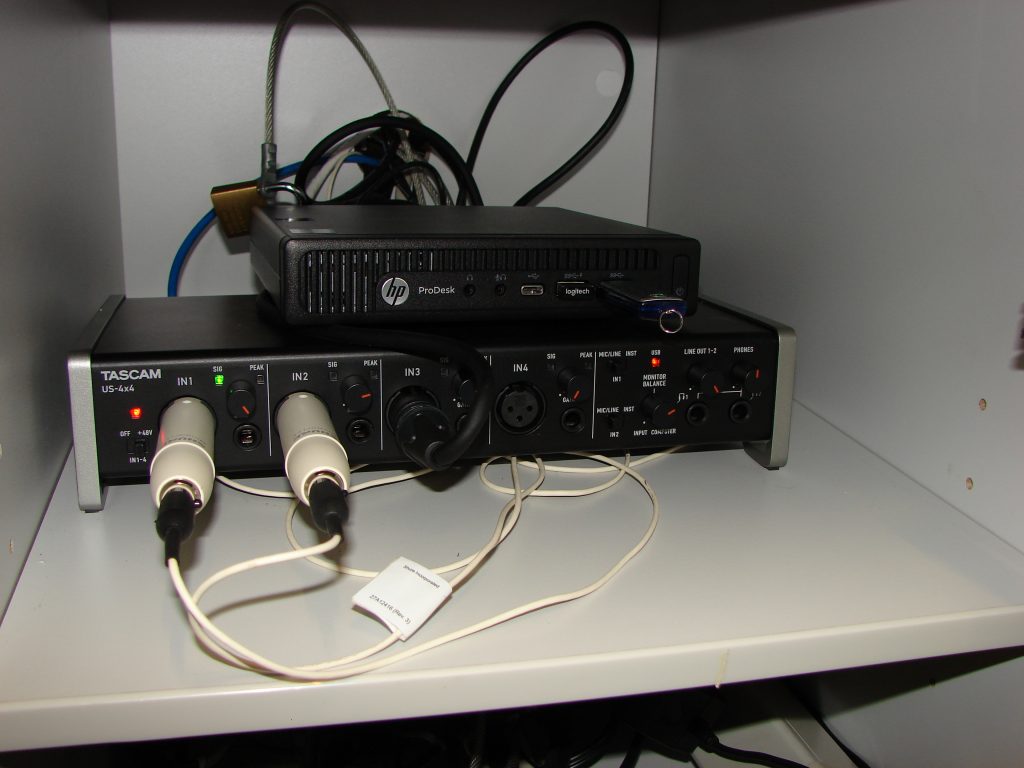 HP Micro PC $700.00
Sharp 20 inch Touch Screen Monitor $634.00
Logitech Wireless Combo Keyboard $33.00
Logitech Connect Conference Camera $499.00
Shure Lavalier Wireless Microphone $295.00
Shure MX202W/C Hanging Microphone (2) $384.00
Tascam US 4×4Â 4 Input USB Audio Mixer $183.00
Total= $2728.00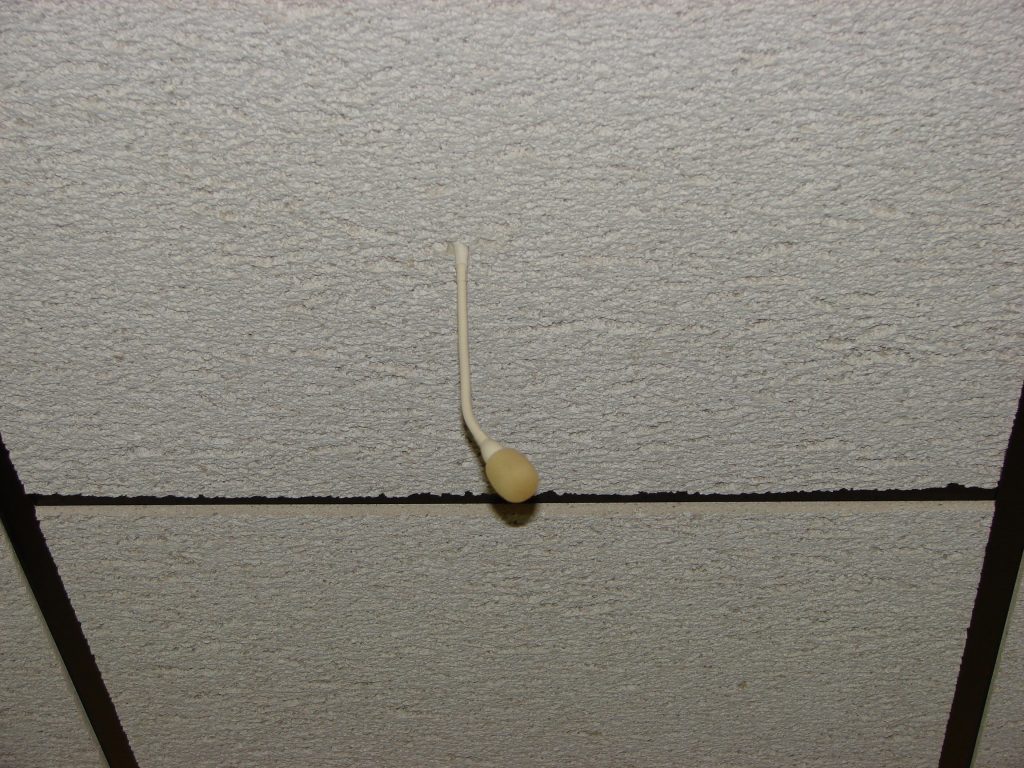 The touch screen monitor was selected as the other sites had SmartTech Smart Boards installed in their rooms, and the organizers wanted to have similar capabilities at each campus. We get asked about the Node chairs and Thread electric distribution system a lot. Those are Steelcase products, and was far & away the most expensive part of this installation. That amounted to over $19000.00 spent for this $35000 project! If I had to do this again, I would use a different conference camera. The Logitech Connect is not easily point-able, and is better suited for individual use (not in a classroom setting).