Today I showed off the site to a few people. I am always nervous to do sneak previews because I have to preface so many things with "This isn't working yet but it will". 🙂
This is a pretty easy site though so it's more fun than anything.
In other news, our swag has started to arrive.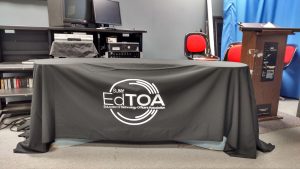 Next – Log-ins are working (again)