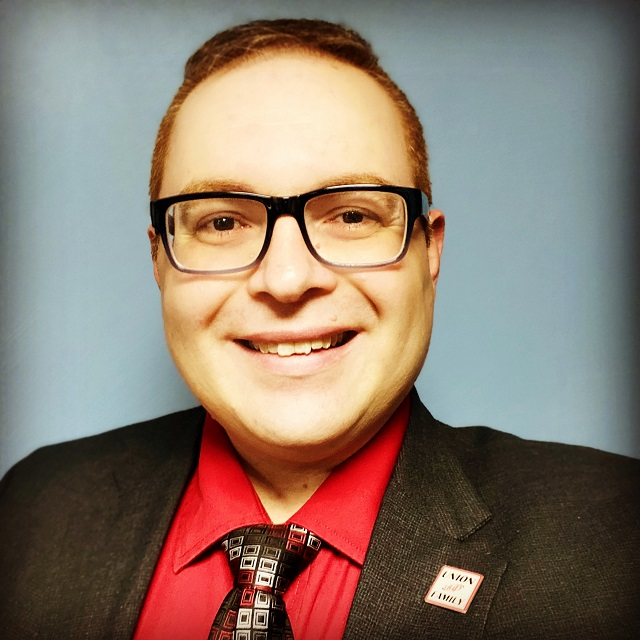 Christopher C. Taverna has been with SUNY Fredonia for 20 years. In his time at Fredonia he has been a part of several departments within Information Technology Services and the Professional Development Center. He is currently a training specialist in the Accessibility and Collaborative Technology department of ITS, where in addition to providing various IT trainings to the faculty and staff of Fredonia he administers the campus implementations of Confluence, Digital Measures, and Zoom.
He is also the President of the Fredonia Chapter of United University Professions, the Chair of the Faculty and Professional Affairs Committee (a standing committee of the Fredonia University Senate), a Senator of the Fredonia University Senate, the Advisory Council Chair of the Chi Pi Chapter of Alpha Phi Omega, and the Secretary of the Educational Technology Officers Association of SUNY.
Chris holds a Bachelor of Science degree in Mathematics from SUNY Fredonia and is a member of the Chautauqua Leadership Network class of 2020.
Outside of work Chris enjoys leadership development, public speaking, occasionally delivering sermons to his local congregation, and running a business with his wife.
Chris lives in Fredonia with his wife and three children.